100% Family Owned & operated

Carbonear, Western Bay, Harbour Grace

To contact our Caring Team:

call (709) 596-5750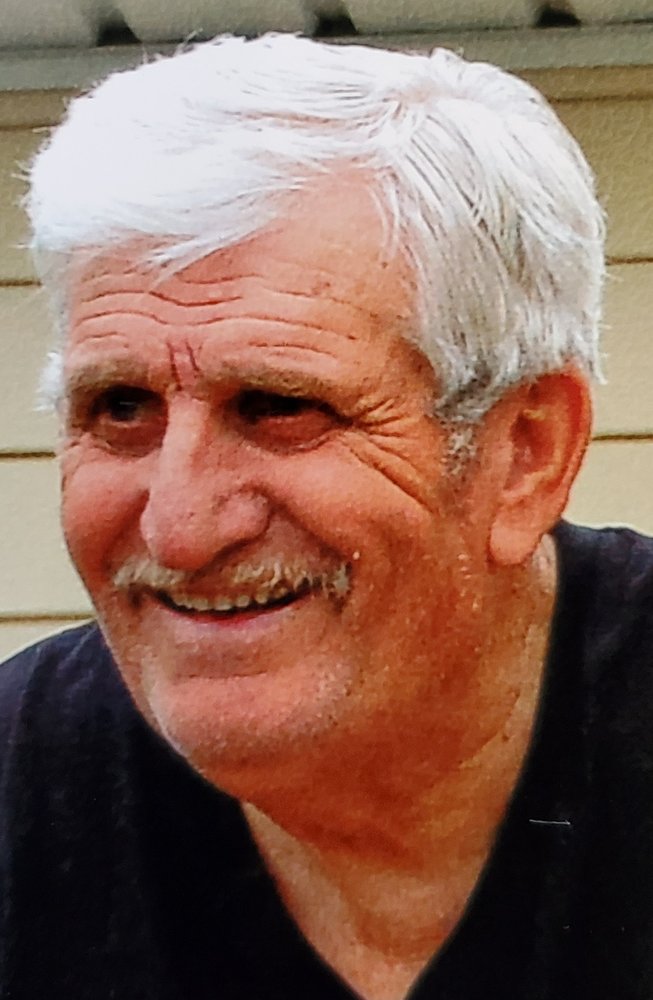 In Memory of
Warrick Young
1936 - 2019
Obituary of Warrick Young
On Sunday, September 22, 2019, after suffering a major stroke four years ago and a lengthy illness since, Warrick Young, devoted husband and father of nine children, passed away at the age of 82. He was residing at the Private Josiah Squibb Memorial Pavilion in Carbonear.
Warrick was born on December 25, 1936 in Carbonear, NL to Ambrose and Maryann (Reynolds) Young. On October 26, 1957, he married Vera Pearl Badcock. They raised three sons, and six daughters. In his early twenties having being diagnosed with tuberculosis and enduring a major operation and a very lengthy stay at the sanitarium in St. John's, he was told that he would never work again. However, in keeping with his nature, he persevered and worked tirelessly for 35 years and retired in 1996 from the Carbonear General Hospital but his natural drive to work continued into his late 70's when his health failed him.
He had a passion for farming and raising animals, especially sheep. He would chat for hours on the phone to friends and fellow sheep owners and had some "best in show", first place winners over the years! He loved a good game of cards with friends and family. He could whistle a tune so loud that many have heard it when he made his many daily trips to the place he grew up and dearly loved – the "Mash". He had a strong Christian faith and especially loved his church and church family. The family he raised was his life and he loved to see it grow, and boy had it grown! He was firm in his children's upbringing and always had their best interest at heart. He was well known for his quick wit, his infectious smile, and his kind, happy spirit. He was a simple man who lived a simple life. He will never be forgotten by those who knew and loved him. Warrick was preceded in death by his parents: Ambrose and Maryann (Reynolds) Young; sisters and brothers-in-law: Mary & Joseph Chubbs, Myrtle & Roy Clarke, Viola & Job Knee, Phyllis Young, Sybil & Thomas Mercer, Robert Badcock and Calvin Bussey and son-in-law: Craig Saunders. Warrick is survived by his devoted wife of 61 years, Vera. Forever lovingly remembered by his nine children: Daphne (Wayne), Jeanette (Terry), Scott (Brenda), Karen, Keith (Colleen), Edwina (John), Janice (Dave), Warrick (Mary) and Maryann (Alex); one brother: Ambrose (Kathleen). He will also be fondly remembered by his twenty grandchildren: Cory (Charlene), Bernadette (Kevin), Eddie (Donna), Andrew (Cheryl), Jenelle (Conal), Rebecca (Brandon), Jessica, Julia, Sara, Craig Jr. (Shawna), Dylan (Keesha), Bradley (Tiffany), Emily, Amy, Karl, Kenny (Dana), Ryan (Heidi), Micheal, Matthew and Adam; fourteen great-grandchildren; sisters-in-law: Shirley (Vernon) Petten, Betty Bussey, Hazel Badcock; brother-in-law: Llewellyn Young and a large number of nieces and nephews.
Resting at Noel's Funeral Home, Water Street, Carbonear on Tuesday, 10:30 a.m. to 12:00 noon, 2:00 to 5:00 p.m., 7:00 to 9:00 p.m.; Wednesday, 10:30 to 11:30 a.m. Funeral service to take place on Wednesday, September 25 at 2:30 p.m. from St. James Anglican Church, Carbonear. Interment in the Interfaith Cemetery, Carbonear. In lieu of flowers, as an expression of sympathy, donations in his memory may be made to St. James Anglican Church, PO Box 915, Carbonear, NL, A1Y 1C4.
Share Your Memory of
Warrick
All content on this site is the property of Noel's Funeral Home, and, where applicable, respective families.
It is not to be reproduced elsewhere without the express written notice of Noel's Funeral Home, or, in the case of an obituary, the family of the deceased.